Hayo, I'm back with a small message. Last weekend I uploaded three new blueprints in the Steam Workshop. It's about the blueprints Energy [Hybrid Coaster], Machinery [Screaminator ride skin] and an Old Watermill you can use for decoration. Download them now and check them out.
Energy [Hybrid Coaster]
Windmills, solar panels, hydropower, water reservoir, steam generators, It's just a selection of the various possibilities to generate energy. Step into this hybrid coaster and feel the forces. This roller coaster is powerd by Gulpee Energy, powerful drinks for everyone. Have fun! ⚡️

Machinery [Screaminator ride skin]
Screaminator ride skin inspired by the Scream drop tower at Heide Park Soltau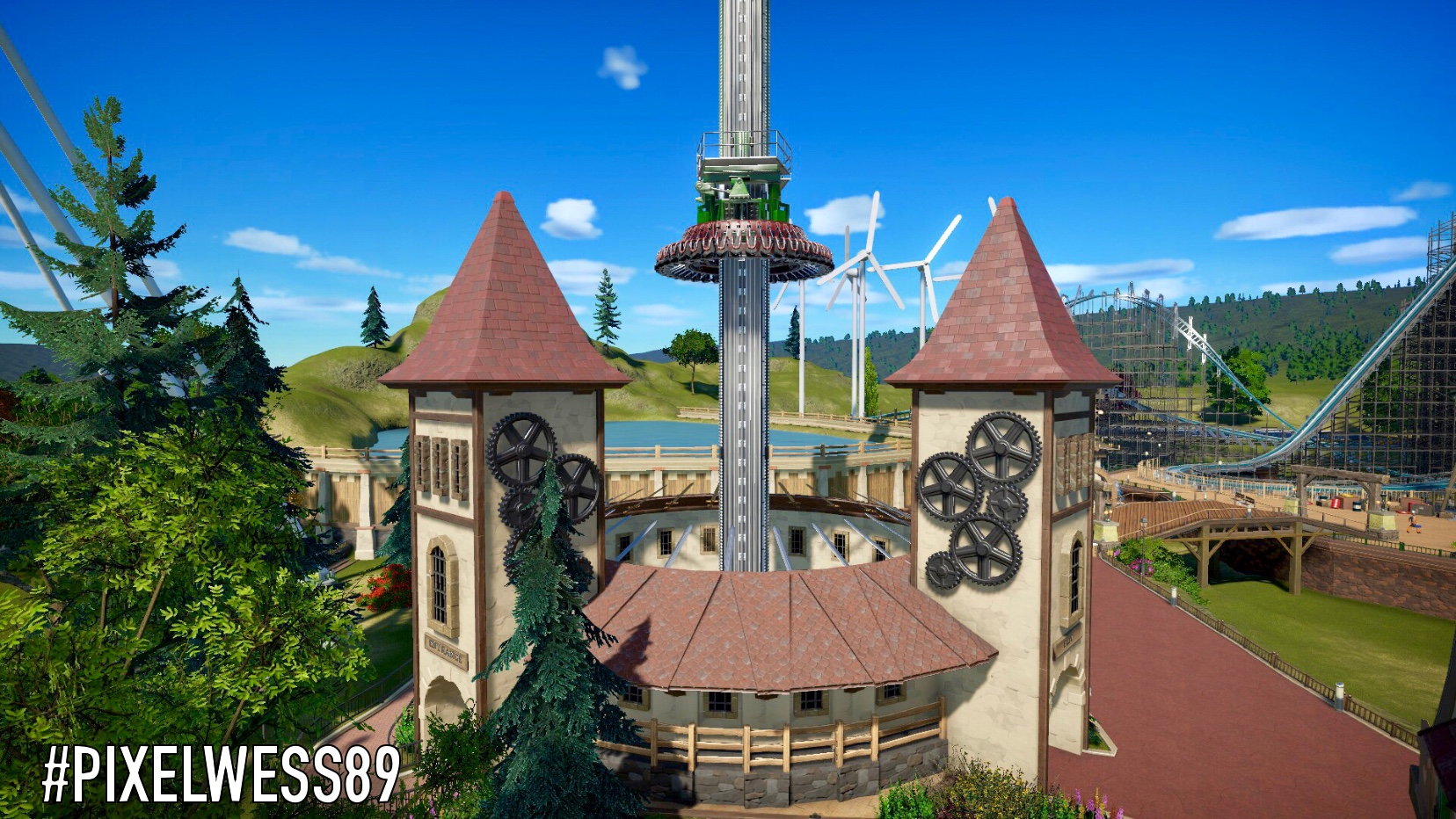 Old Watermill [Building]
The old watermill is a beautiful small building you can place as decoration in your own parks.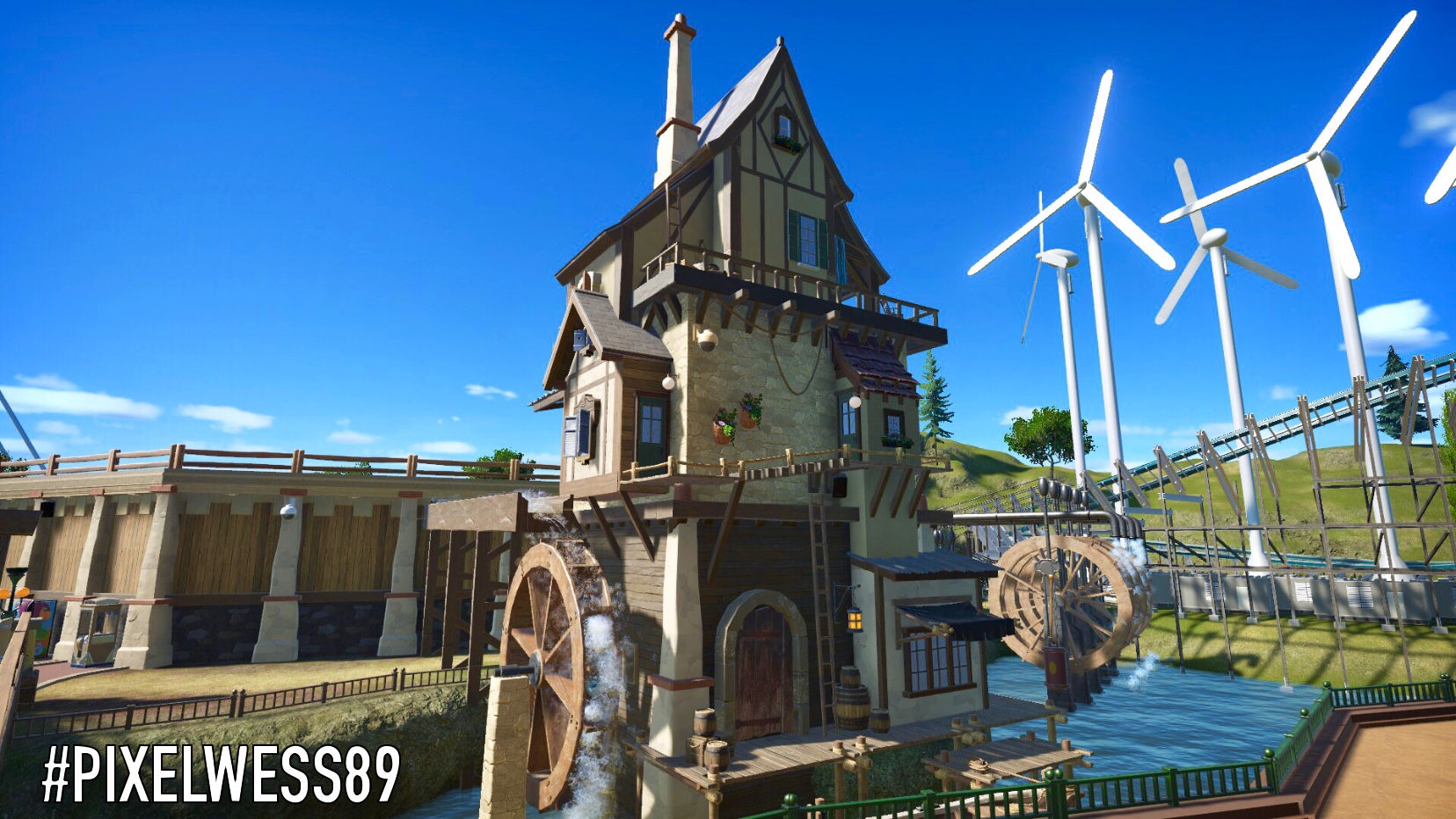 ★ Pixelland★
These blueprints are part of my fifth mega park 'Pixelland' and is now available. The park mainly focuses on realism, different themes and even more coasters than before. Download Pixelland now.