Hayo, who follows me on Instagram, Patreon or Twitter knows that I started last month with my sixth mega park. It's always difficult to come up with a theme right from the start. I've already done that in the past with Pixel Island and Artic Valley, but for Pixelland this was not the case. That project was more based on a realistic park with different attractions in a specific theme.
For that reason I wanted a special theme for my new park. This ensures that I can easily come up with new attractions and it's also much more inspiring. Pixel Continents Park will be my new project with the earth as main subject. It will not be a copy of existing buildings, monuments or attractions, but the feeling and atmosphere of every part of the world. It will not be easy, but a nice challenge.
Welcome
The first thing that I made is a (mini) parking lot and a big entrance. It contains all kinds of buildings from the different continents. In front of the building you will find a fountain with an abstract globe and the name of the park. This immediately sets the atmosphere of the park and what you can expect during your visit.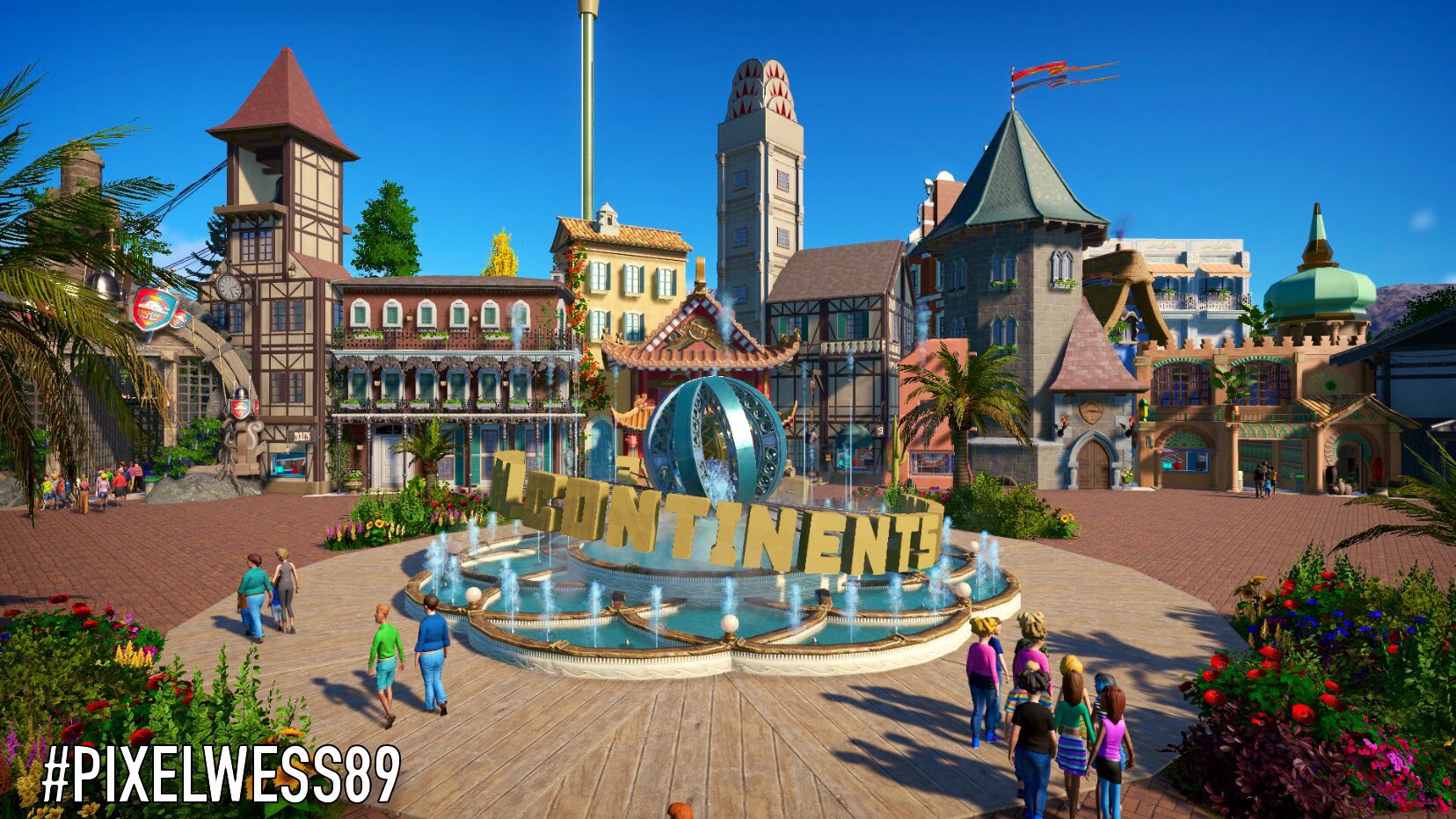 First coaster of Pixel Continents Park
Rainforests and jungles can be found everywhere in the world, also in this park in the form of two islands. On one of these islands you will find a spinning coaster, which is almost finished. So the first video will follow very soon on my YouTube Channel.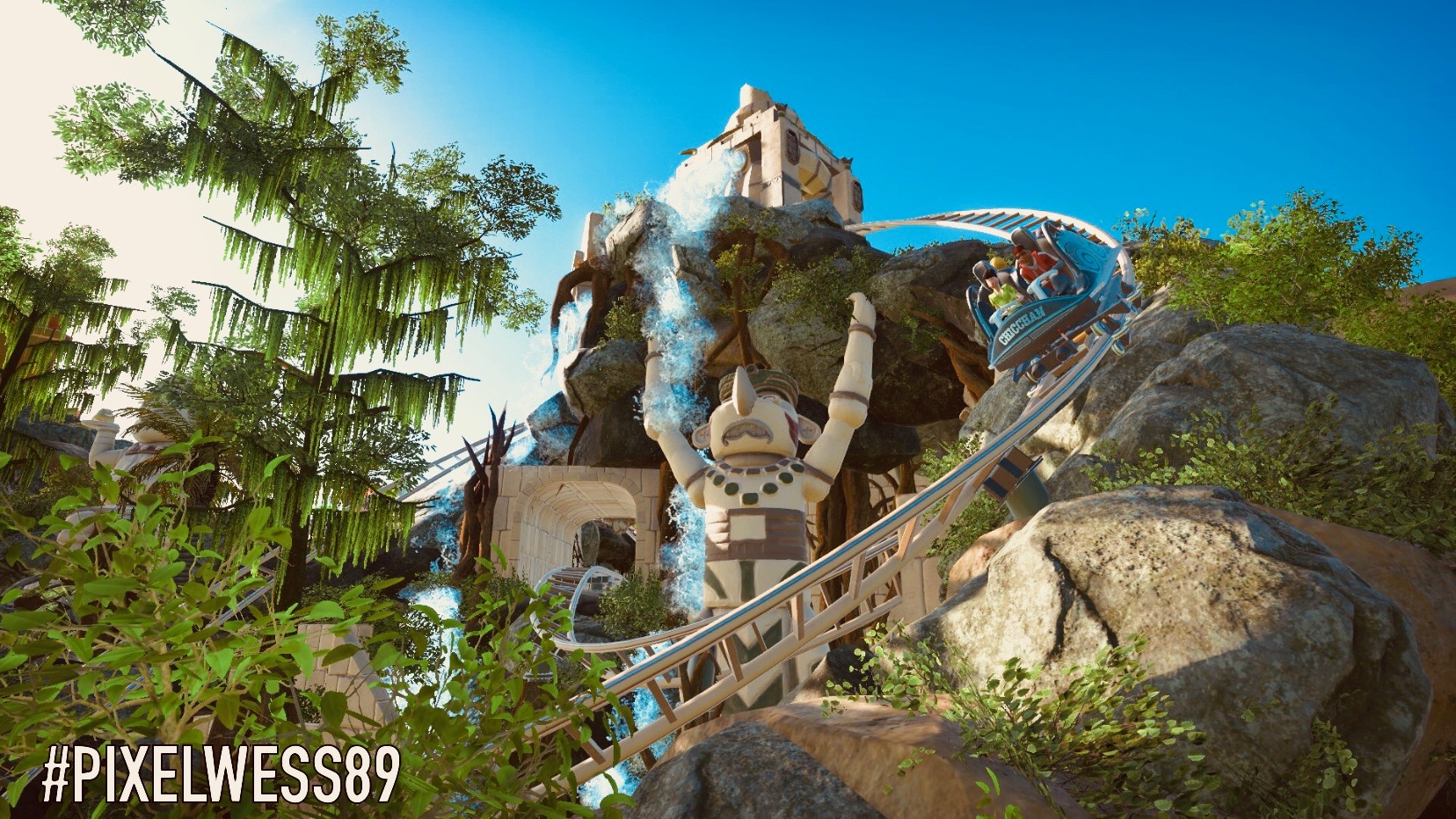 2000 hours
You probably will not believe it, but yesterday I played my 2000th hour in Planet Coaster! After all those hours I still do not get bored and get enough inspiration. Thanks to frontier who always make great packs. Follow me on social media and patreon, so you will not miss any sneak preview or video of this new project.