Hayo, last weekend I uploaded three new blueprints in the Steam Workshop: Justa Momento Shop [Building], Foxy Restaurant [Building] and a Energy Gas Station [Building] you can use for decoration and a realistic touch. Download them now and check them out.
Energy gas station⛽️⚡️ [Building]
Add realism to your park with this Gas Station, perfect for your parking lots and roads.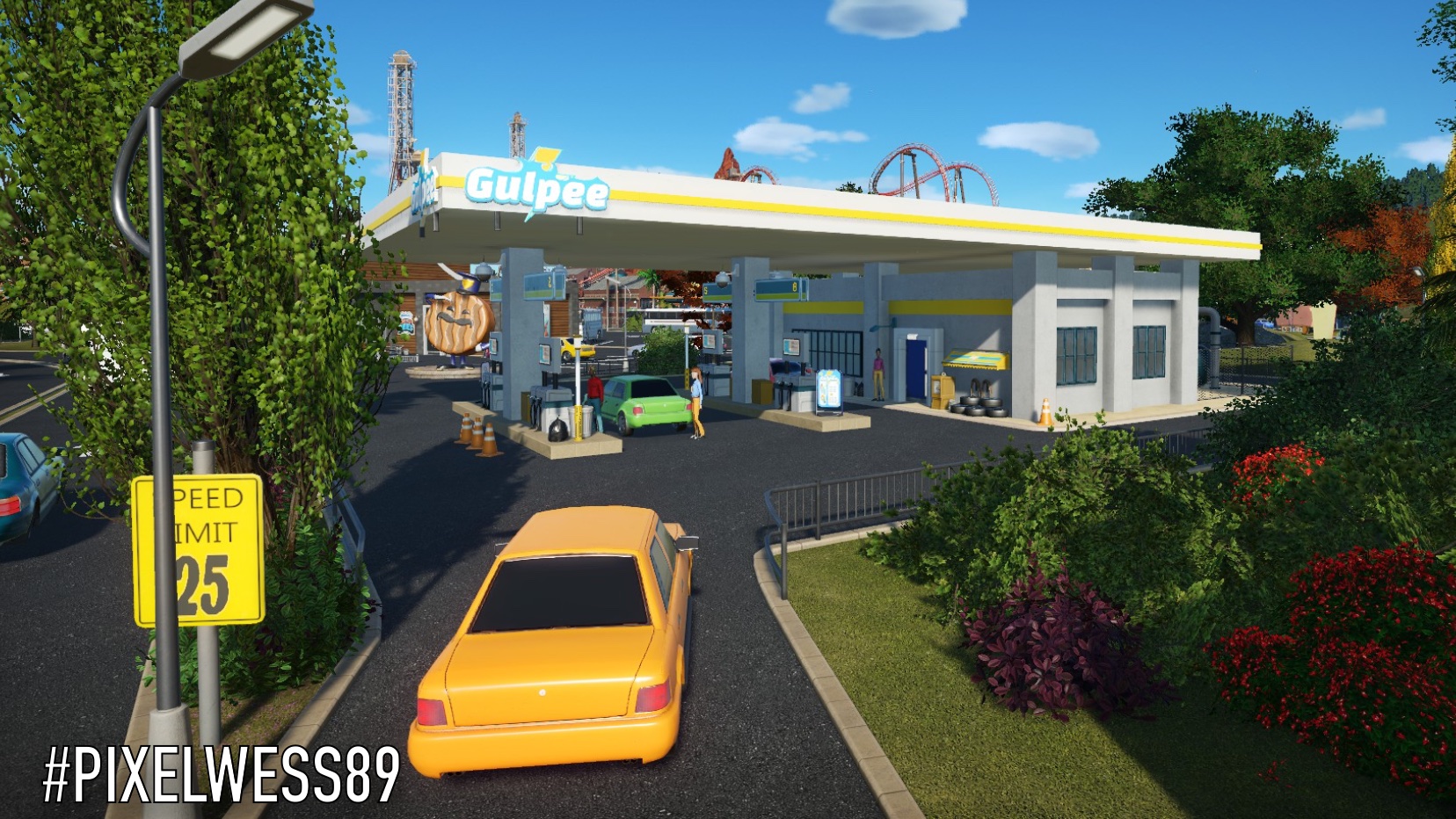 Justa Momento Shop ​[Building]
Stylish building with nice accessories and souvenirs for your park. Includes Justa Momento, Hat's Fantastic, Toilet and a vending machine.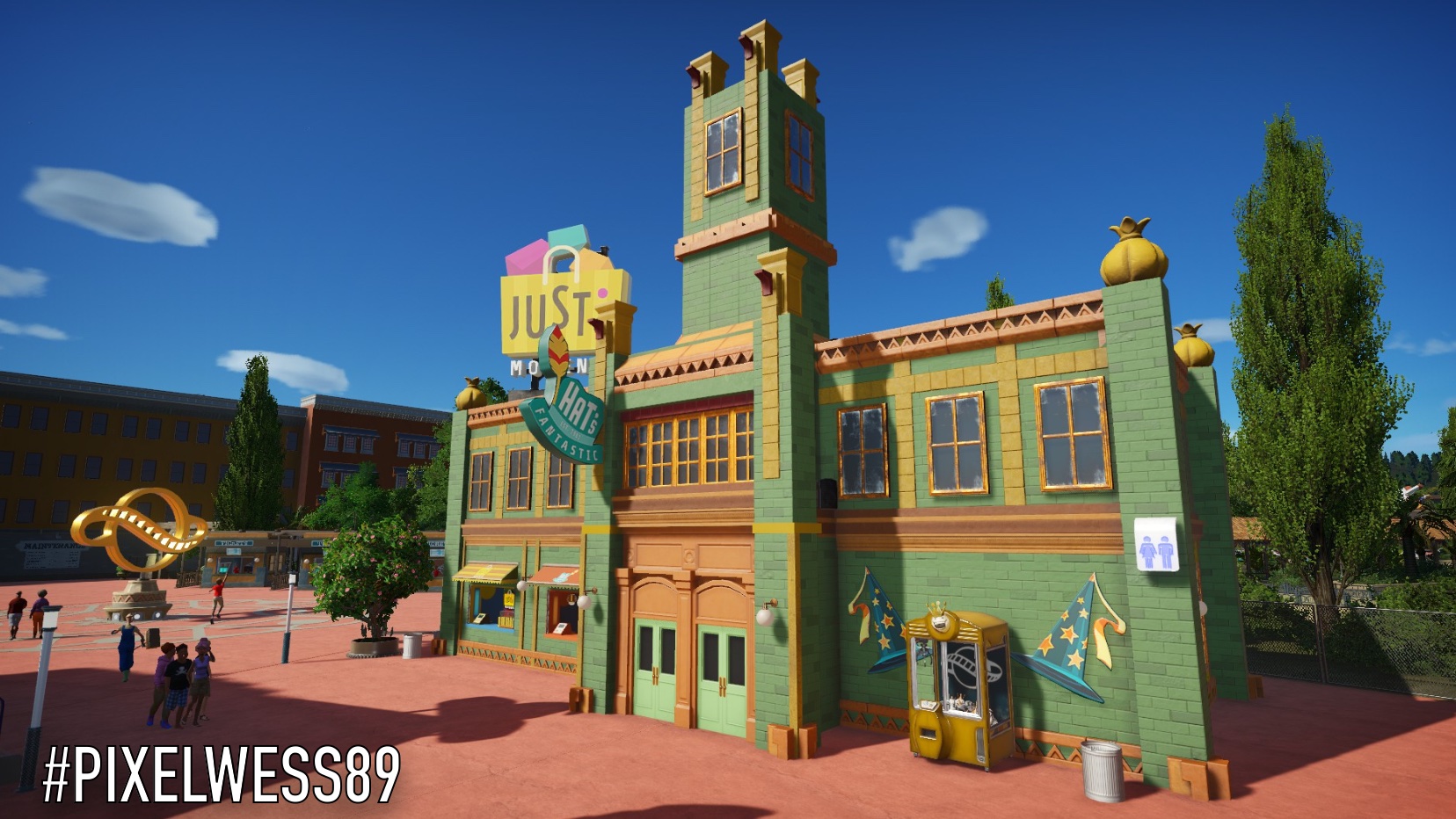 Foxy Restaurant ☕️ [Modern building]
Small and modern building with a restaurant and staff buildings.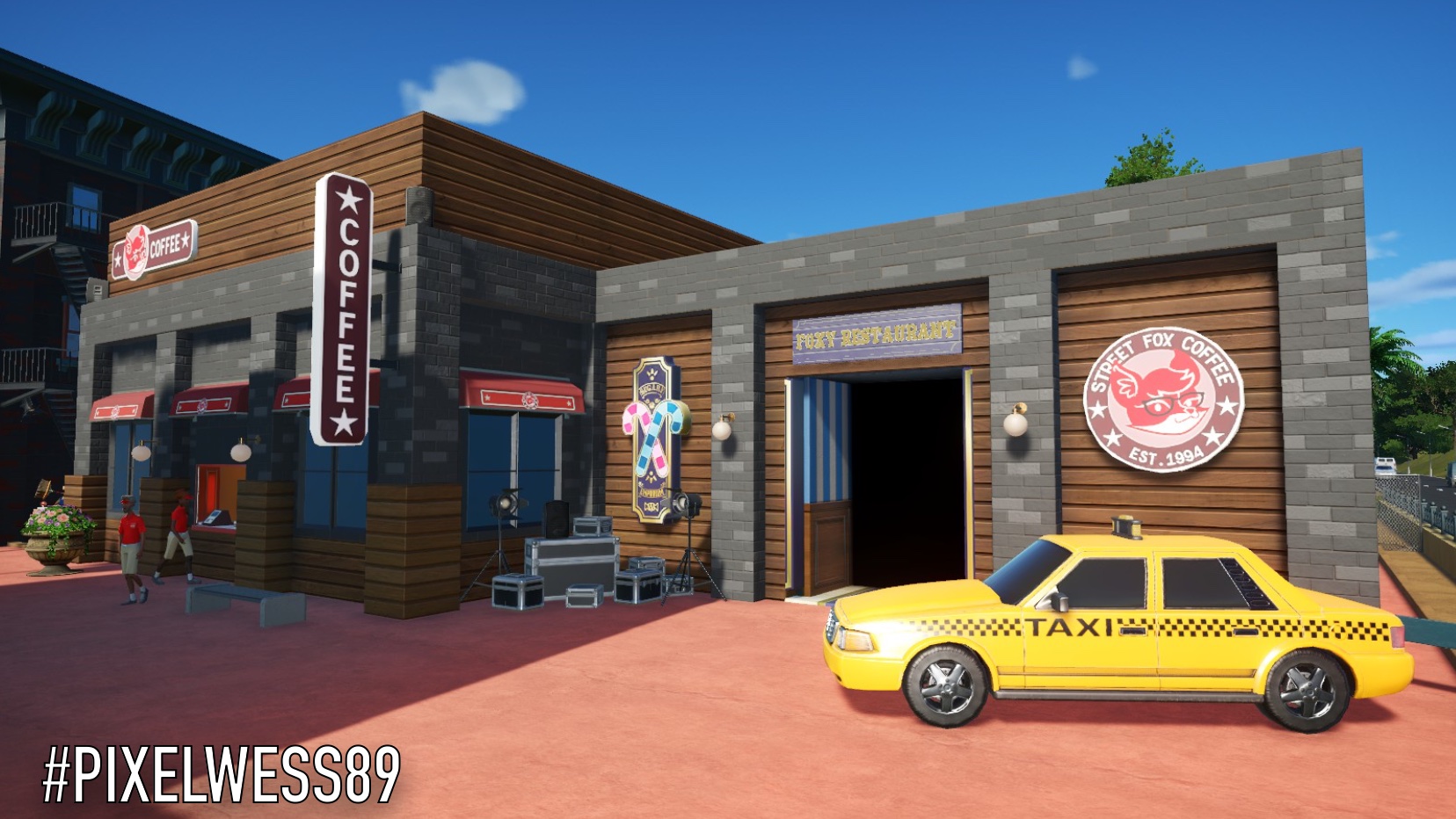 ★ Pixelland ★
These blueprints are part of my fifth mega park 'Pixelland' and is now available. The park mainly focuses on realism, different themes and even more coasters than before. Download Pixelland now.