Pixel Zoo is my first zoo that I make at Planet Zoo. On this page you can download all the blueprints that I made especially for Pixel Zoo. Such as buildings, decoration, centerpieces, rides, habitats and more.
Pixel Zoo blueprints
The Roasted Bean Coffee house [Pixel Zoo]
Let your guests relax in The Roasted Bean Coffee house. The cafe has a space to chill, but also regular picnic tables are available. At the coffee house is a greenhouse with tropical plants so that you can relax in a green oasis.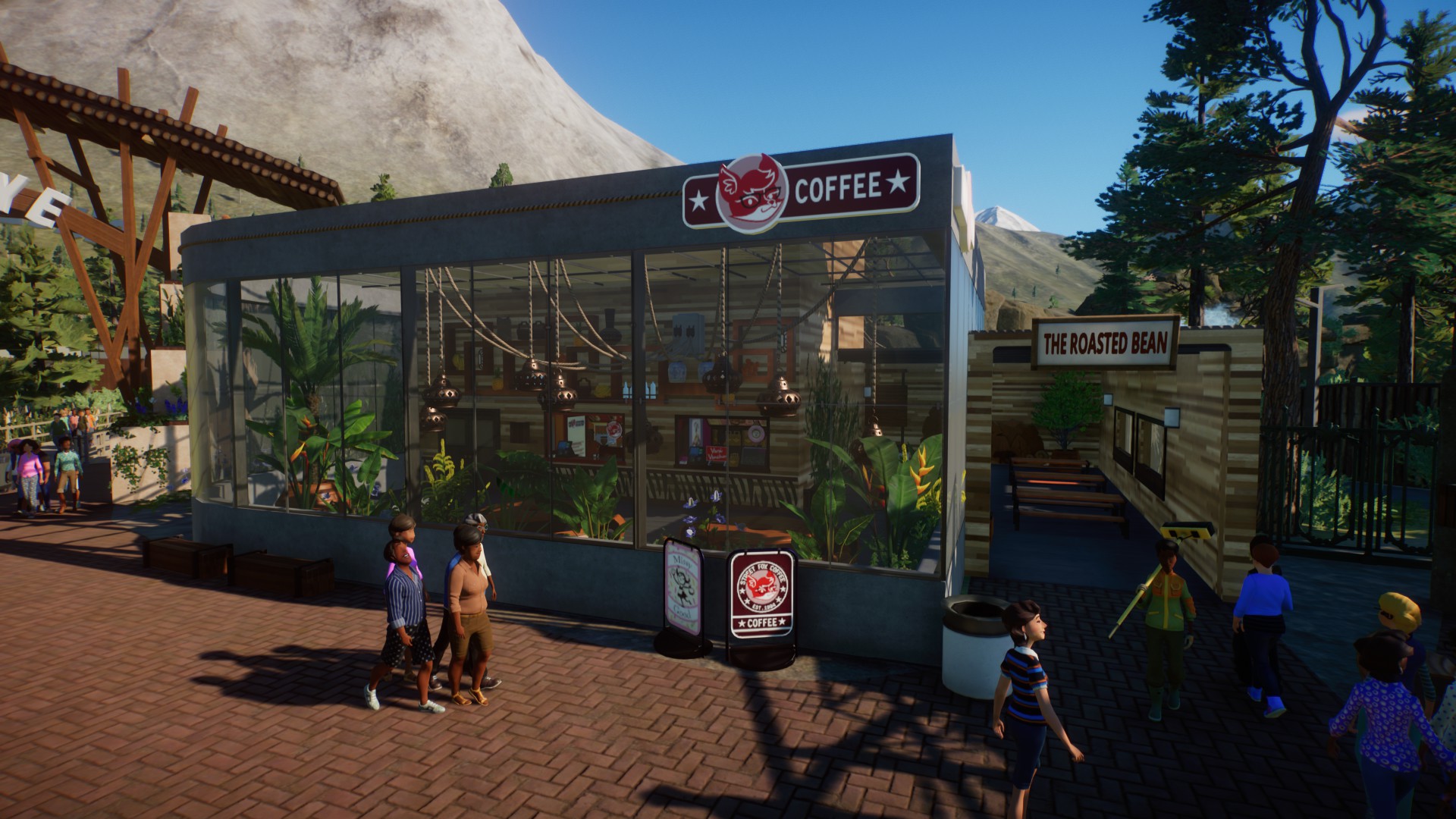 Pixel's Centerpiece [Pixel Zoo]
A beautiful centerpiece made from various statues and decorative elements. Perfect for welcoming your guests and introducing them to the different animals in your Zoo.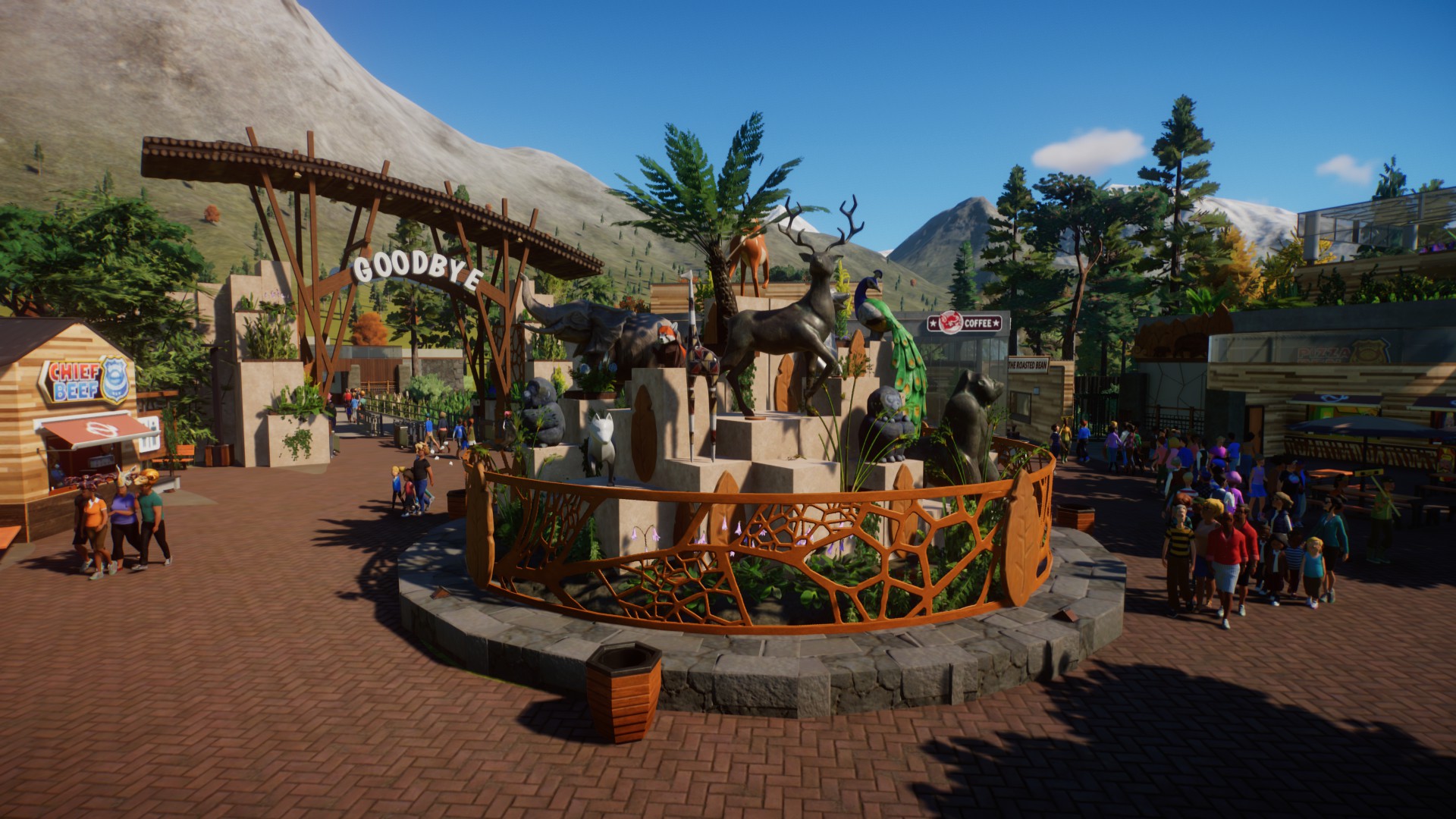 Information Kiosk
A natural way to give your visitors information about the animals thanks to this Information Kiosk from a tree trunk. The sign is placed at an angle so that visitors can enjoy the view and read the information.