Pixel Zoo is my first zoo that I make at Planet Zoo. On this page you can download all the blueprints that I made especially for Pixel Zoo. Such as buildings, decoration, centerpieces, rides, habitats and more.
Pixel Zoo blueprints
Pixel Zoo Entrance
Now you can use the Pixel Zoo entrance for your own zoos.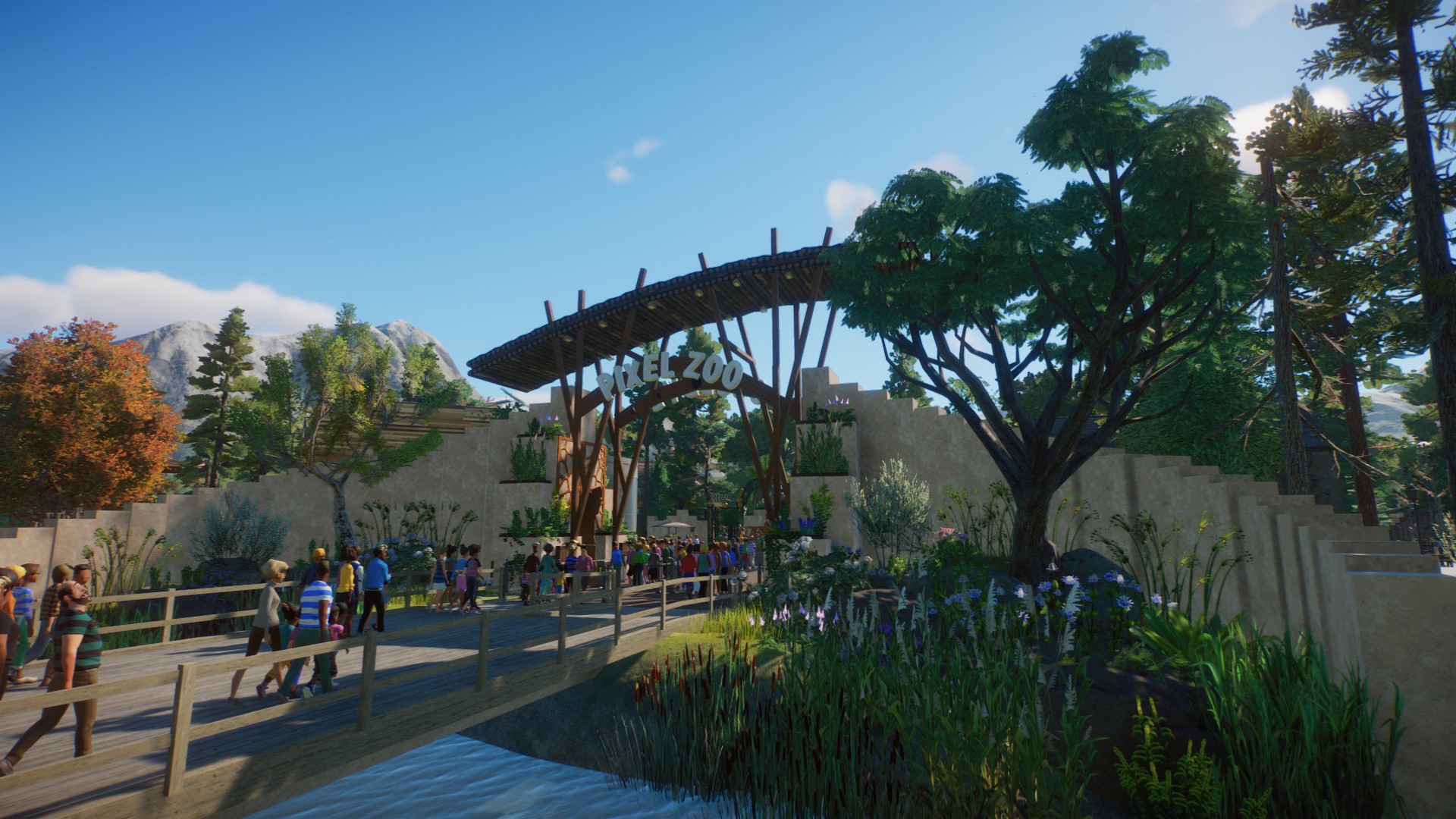 Mexelente Restaurant with terrace
Fiesta, tacos! In this nice Mexican restaurant you can sit on the terrace and eat delicious tacos and burritos. Not only is there an Mexelente shop in this building, drinks and toilets can also be visited. Finally, you can view some Mexican reptiles in the Exhibits.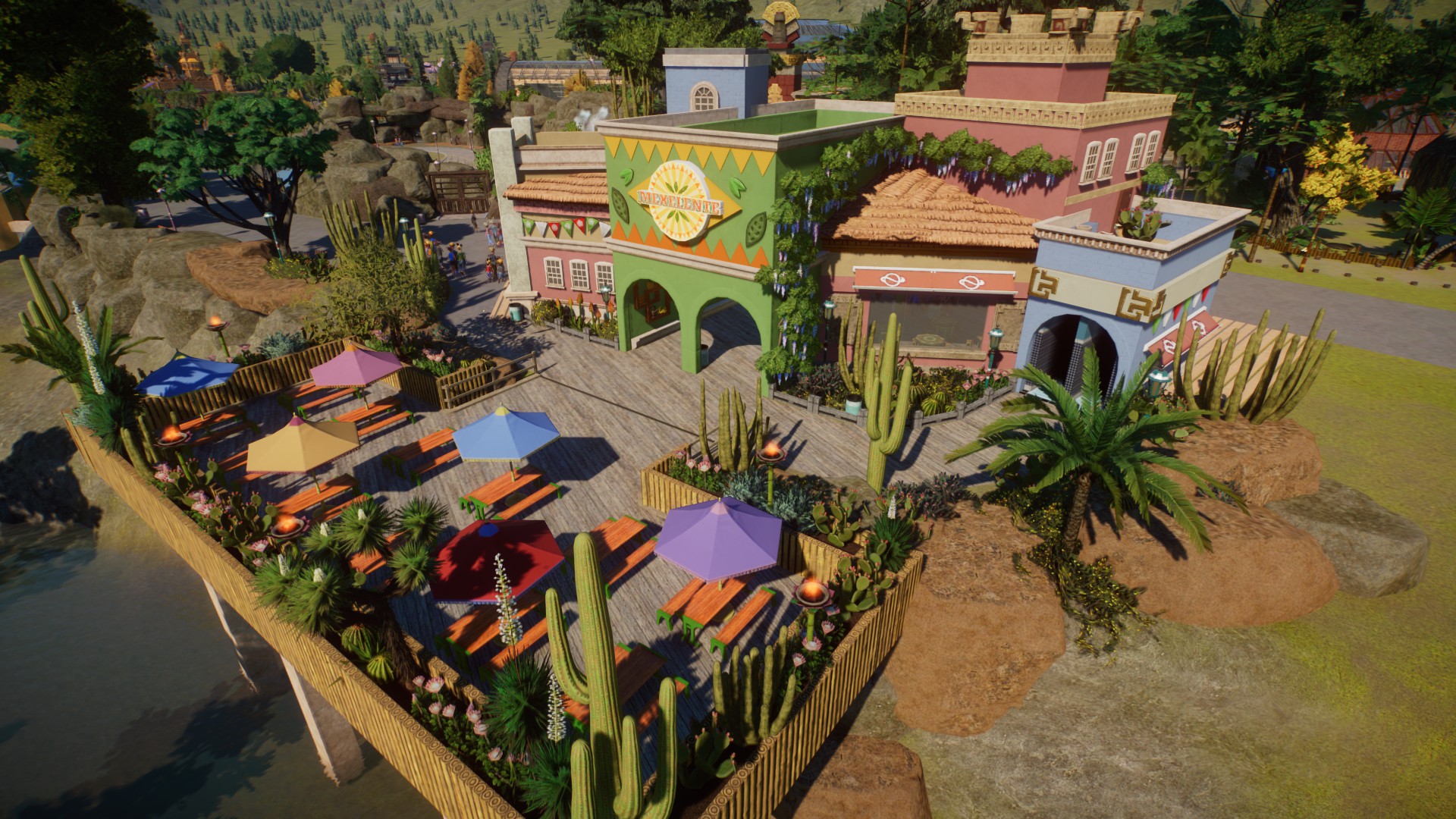 Capuchin Monkey | South America Pack
I build a small but cute animal habitat for the Capuchin monkeys. For this I use the South American pack and the beautiful bamboo pieces.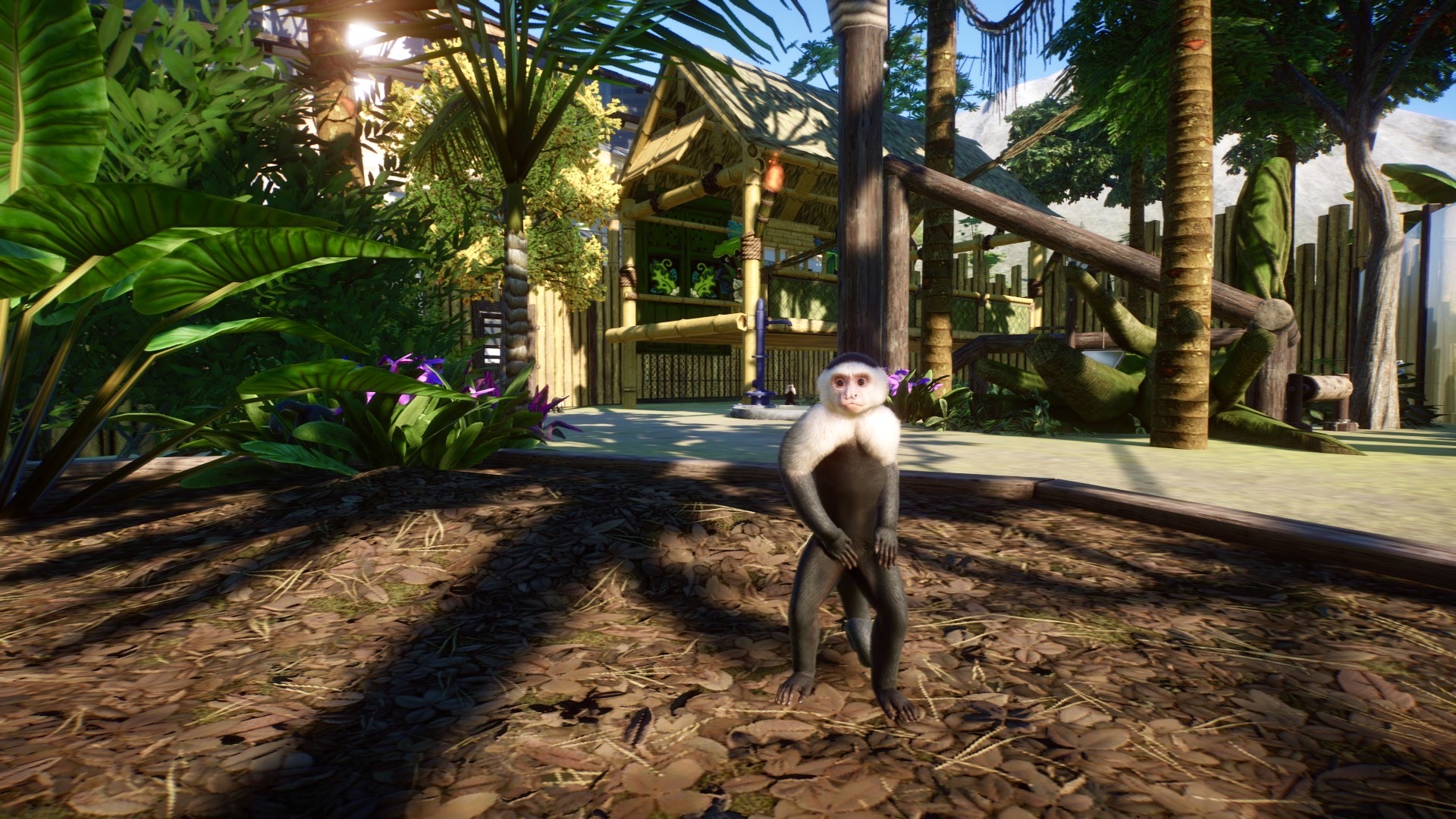 Llama | South America Pack
This is my first project with the South American pack. In my Pixel Zoo I had an empty area that lends itself perfectly for this theme. Visitors immediately enter the Llama habitat through an abandoned wall. From the bridge, they can view the animals.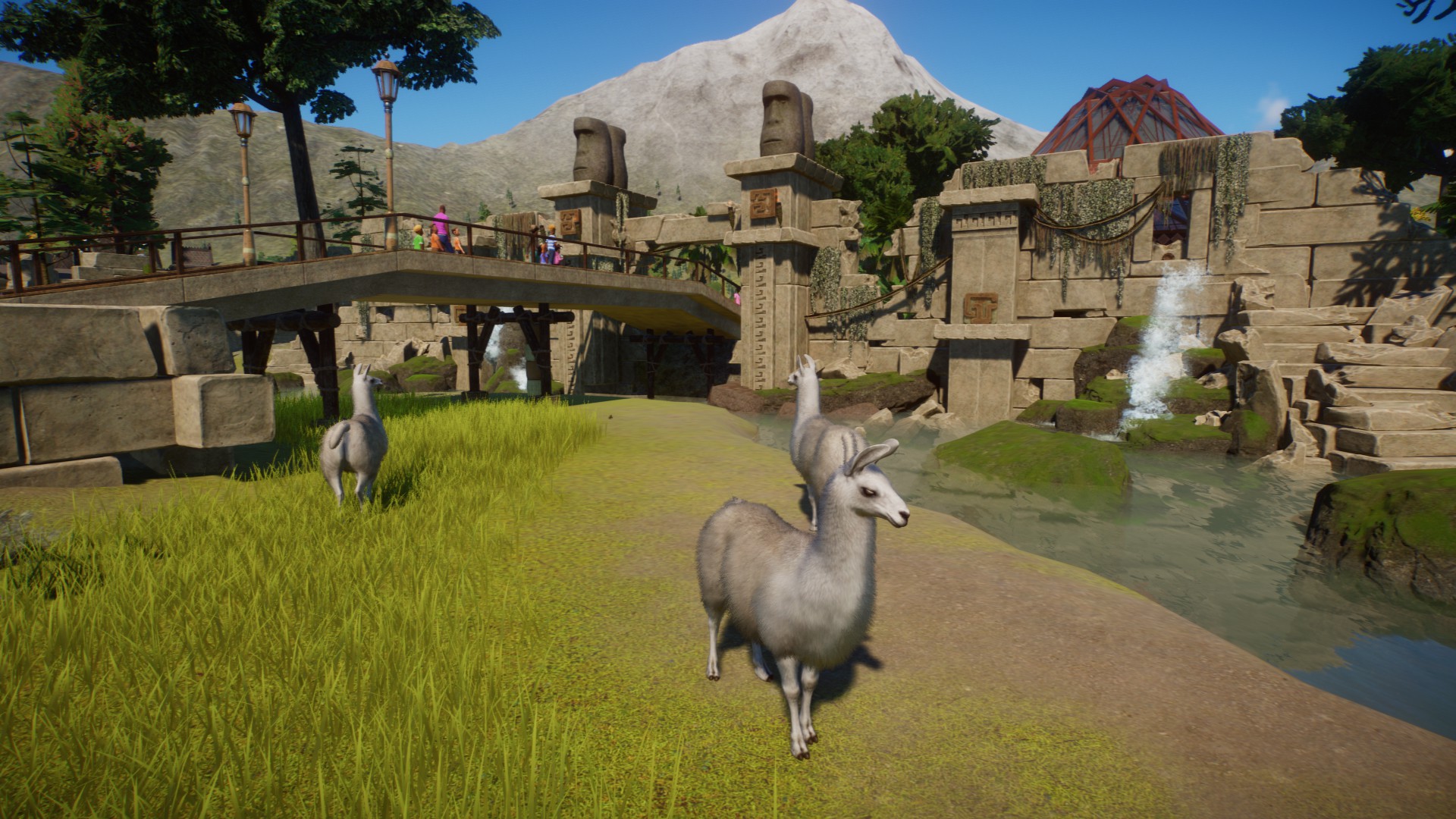 Flamingo Habitat ✨
The funniest birds finally got a place in Pixel Zoo. With this Flamingo habitat, your visitors can enter the enclosure and come face to face with the Flamingos. The habitat is enriched with waterfalls, plants and rocks. The Flamingos have a lovely lake for swimming and foraging.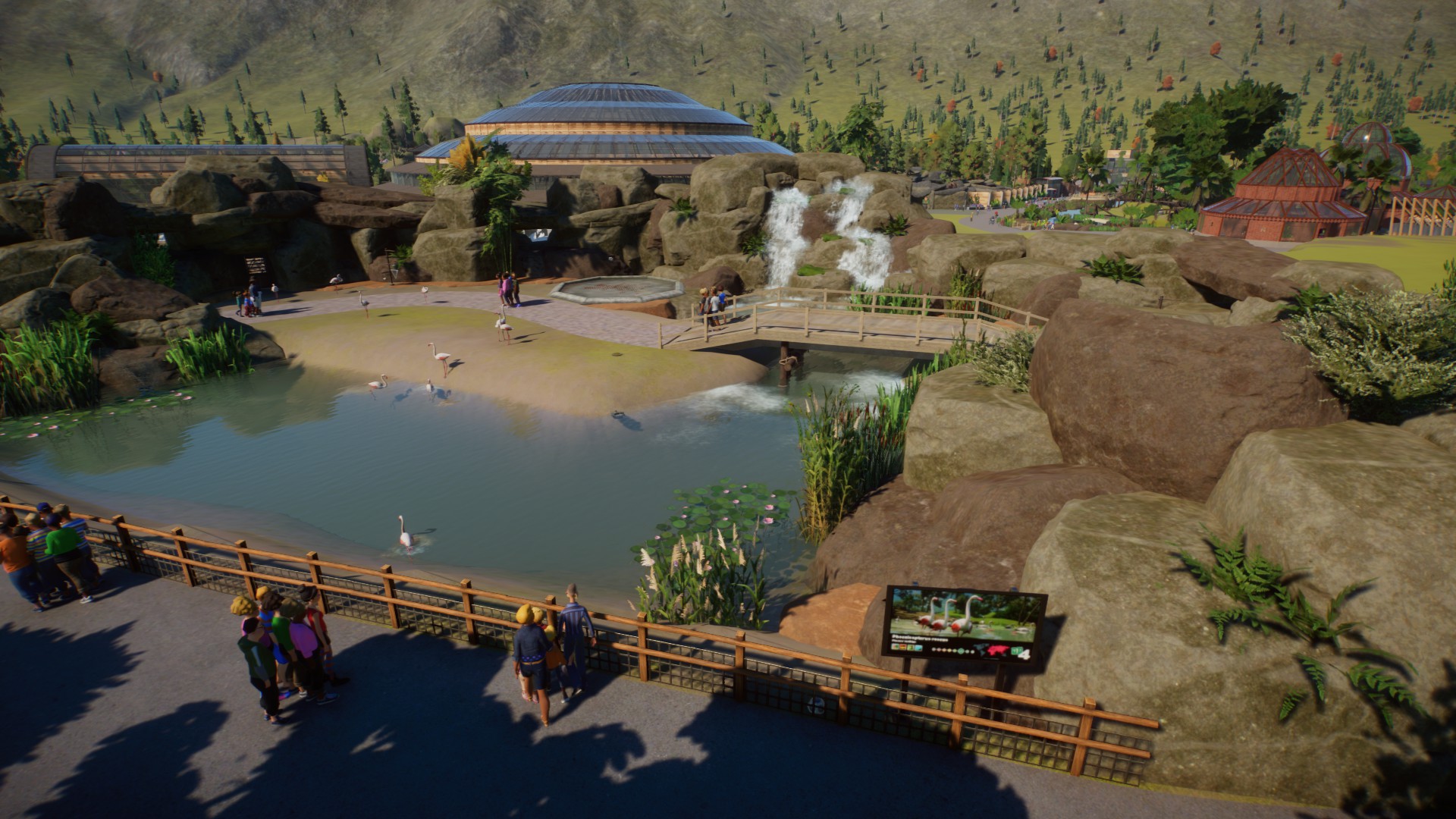 Tortoise House
A beautiful and tropical indoor habitat for the Giant Galapagos Tortoise, your visitors will love it because they can enter the house.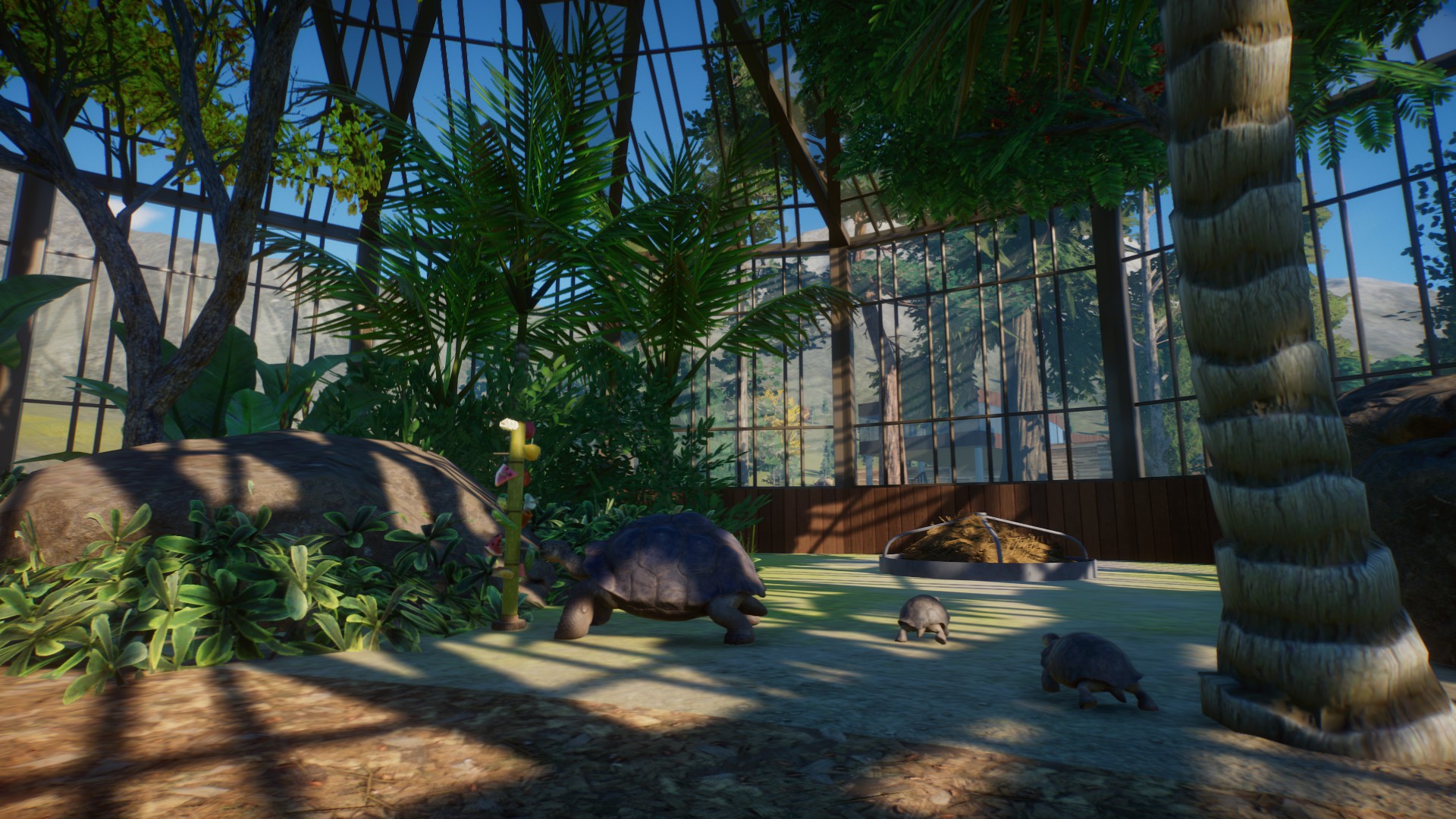 Wooden Climbing Frame
A playfull Wooden Climbing Frame, Perfect voor Red Pandas, Monkeys, Lemurs and more animals. Easy to place in every habitat.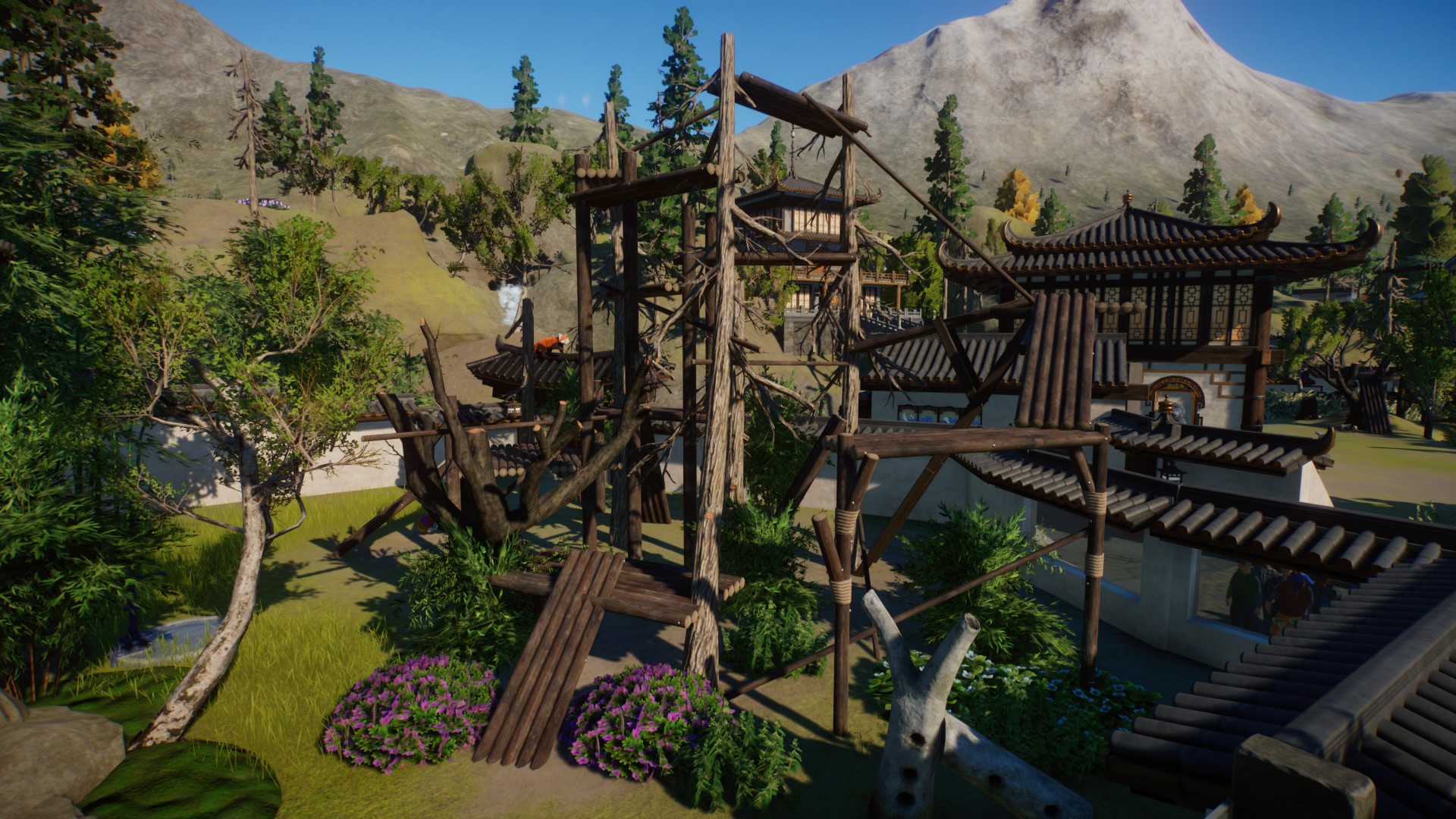 Grizzly bears habitat
I gave my Grizzly bears a cozy enclosure, download the habitat and use it in your own zoo.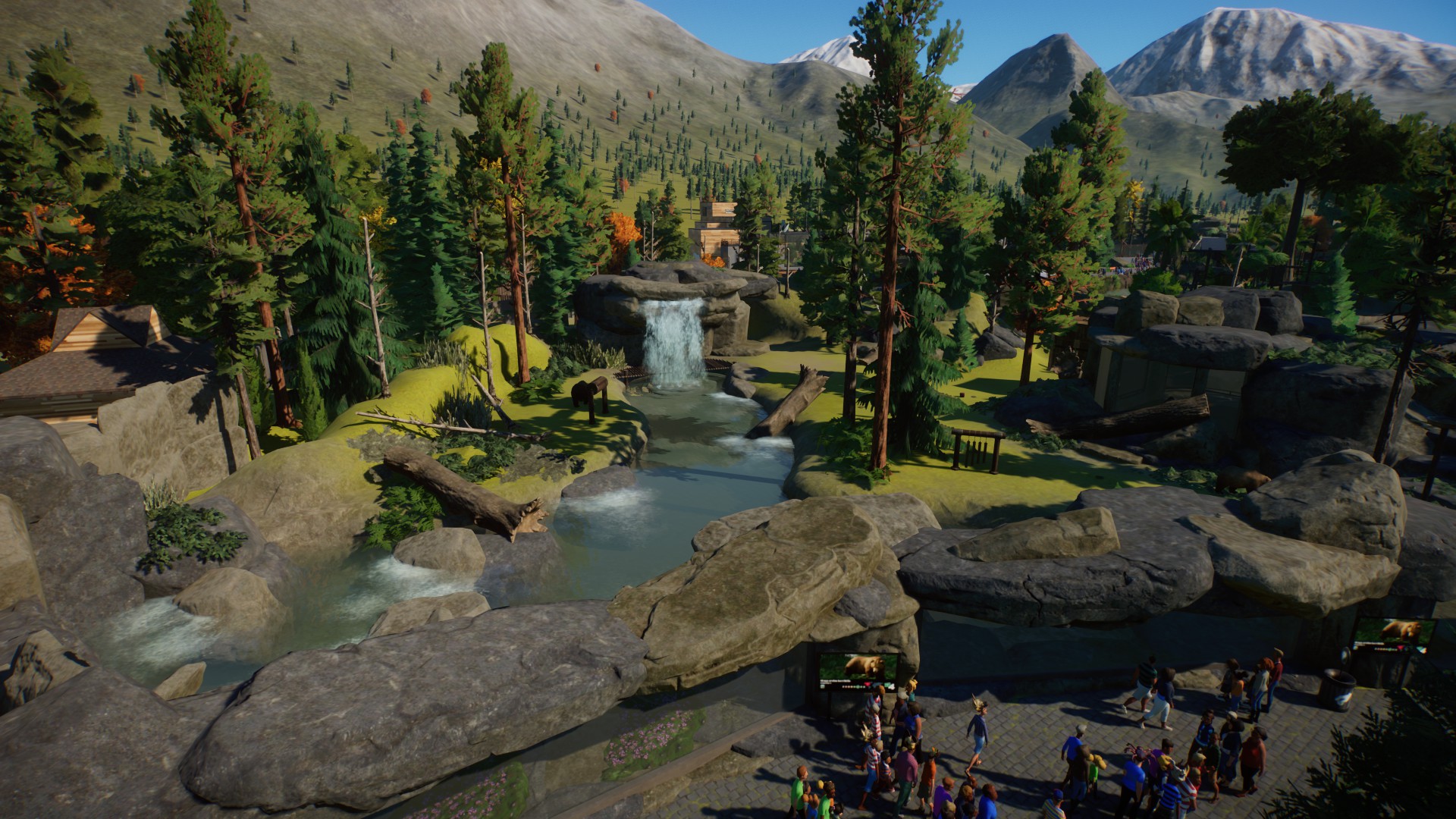 Staff building
Let your employees chill in this fantastic staff building. You will find several facilities in this building such as a trade center, staff room, veterinarian, etc. The building has a modern look, but is equipped with the necessary plants and trees so that everyone feels great in this green oasis.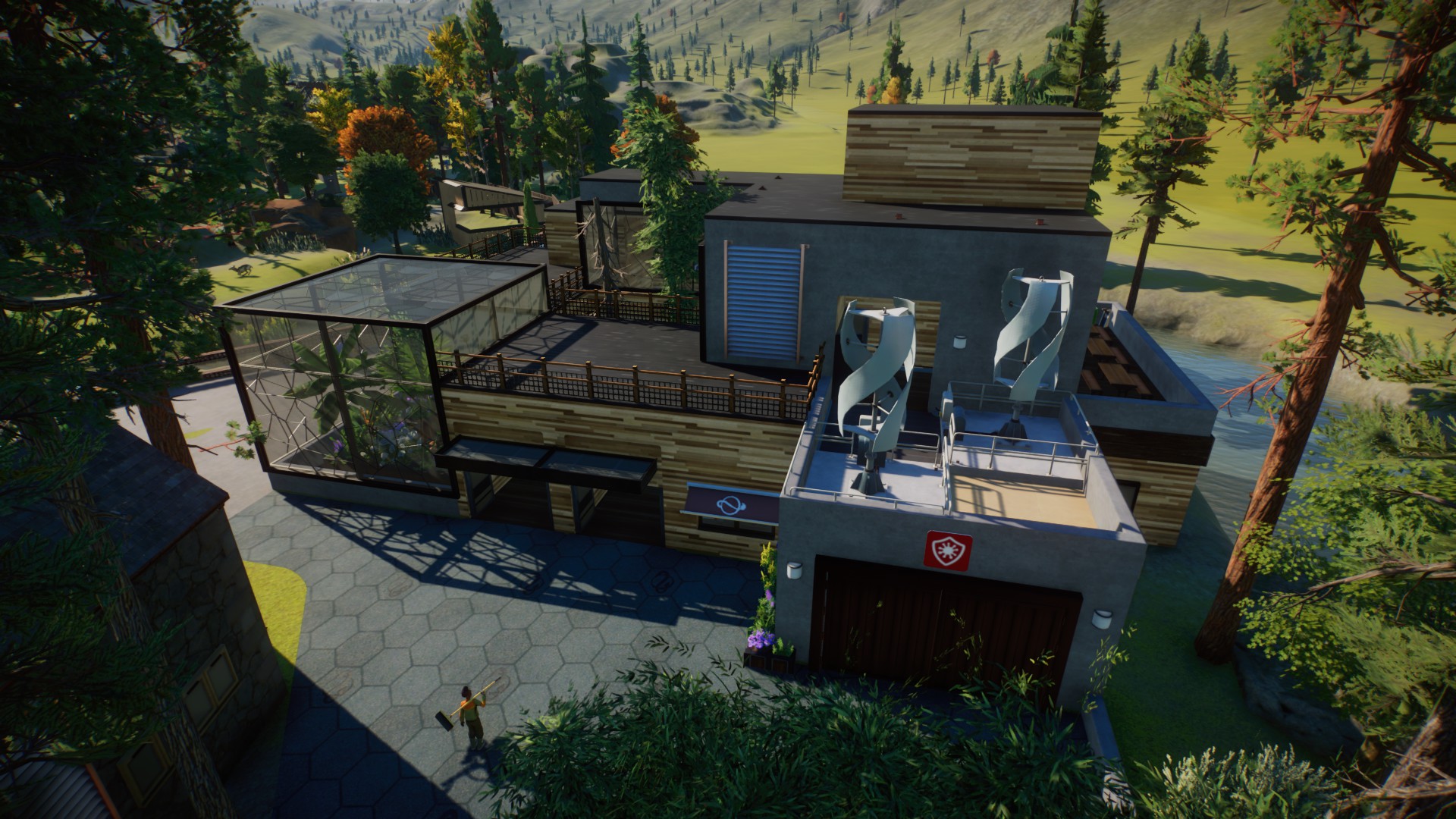 Pizza house
Let your guests enjoy the most delicious pizzas in your Zoo. This pizza house has a modern and natural look thanks to the plants on the roof.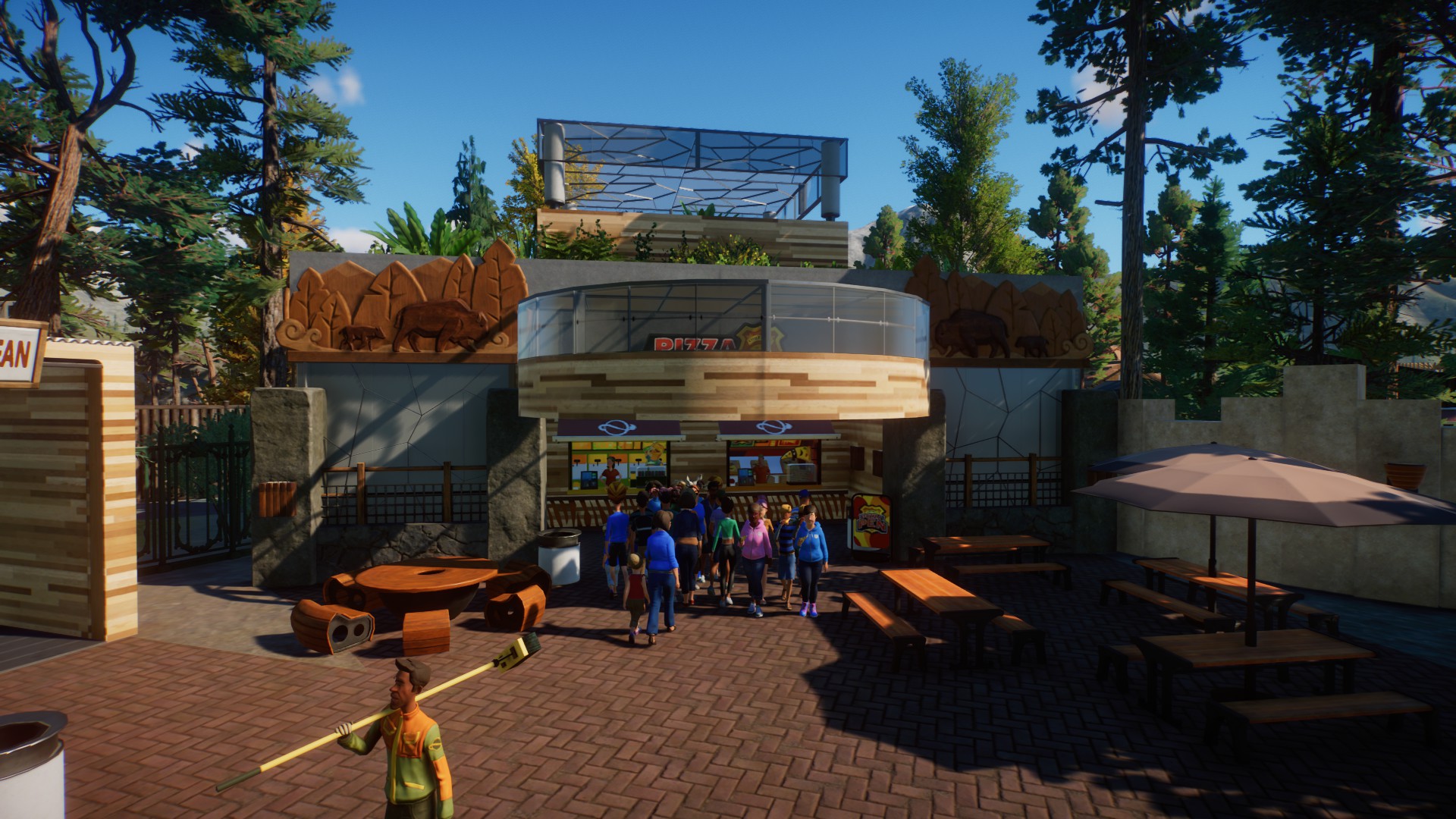 PixelWess89's Camel Habitat
A simple but beautiful habitat for your camels, including a keeper's hut, staff room and exhibit.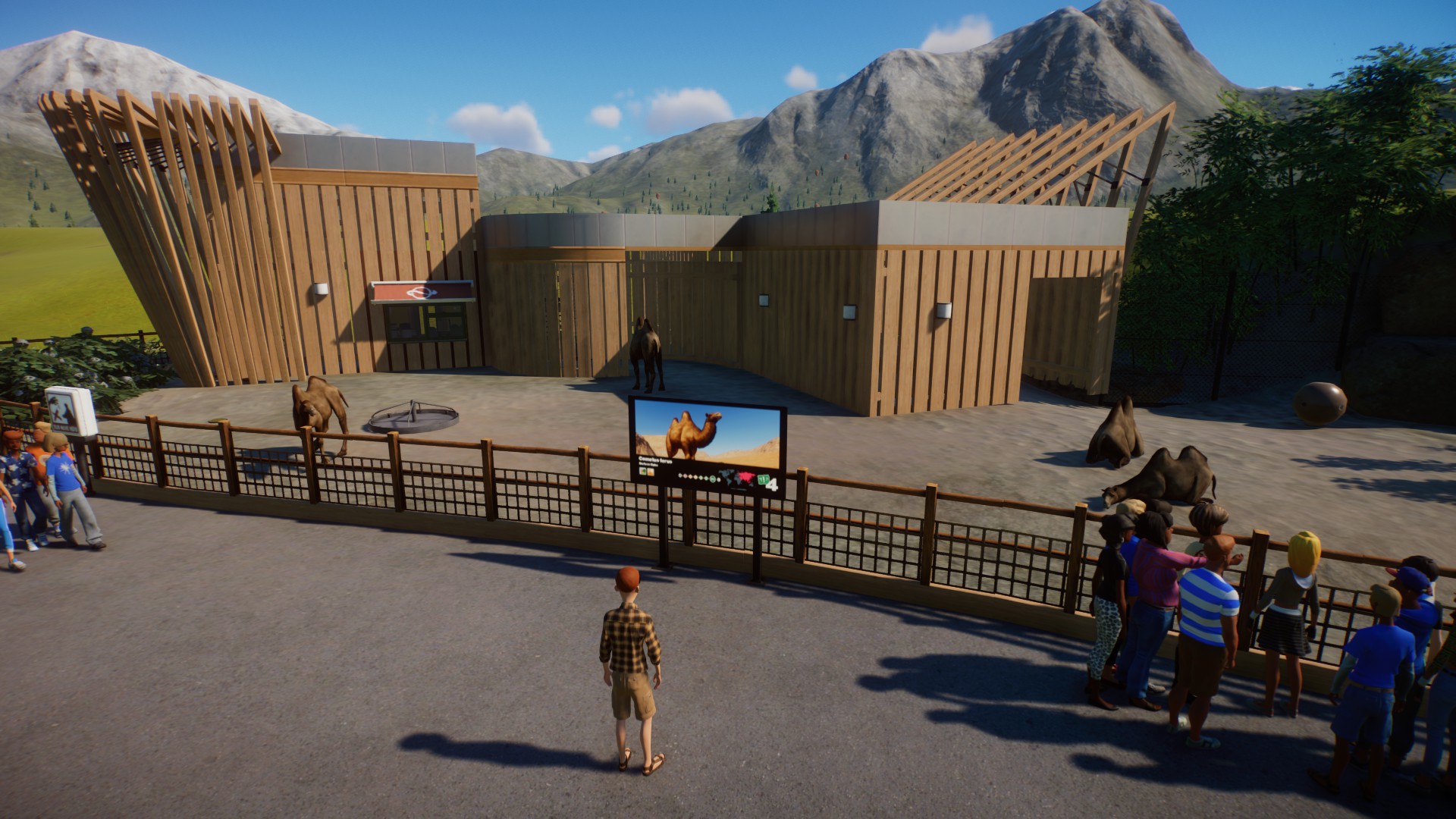 The Roasted Bean Coffee house [Pixel Zoo]
Let your guests relax in The Roasted Bean Coffee house. The cafe has a space to chill, but also regular picnic tables are available. At the coffee house is a greenhouse with tropical plants so that you can relax in a green oasis.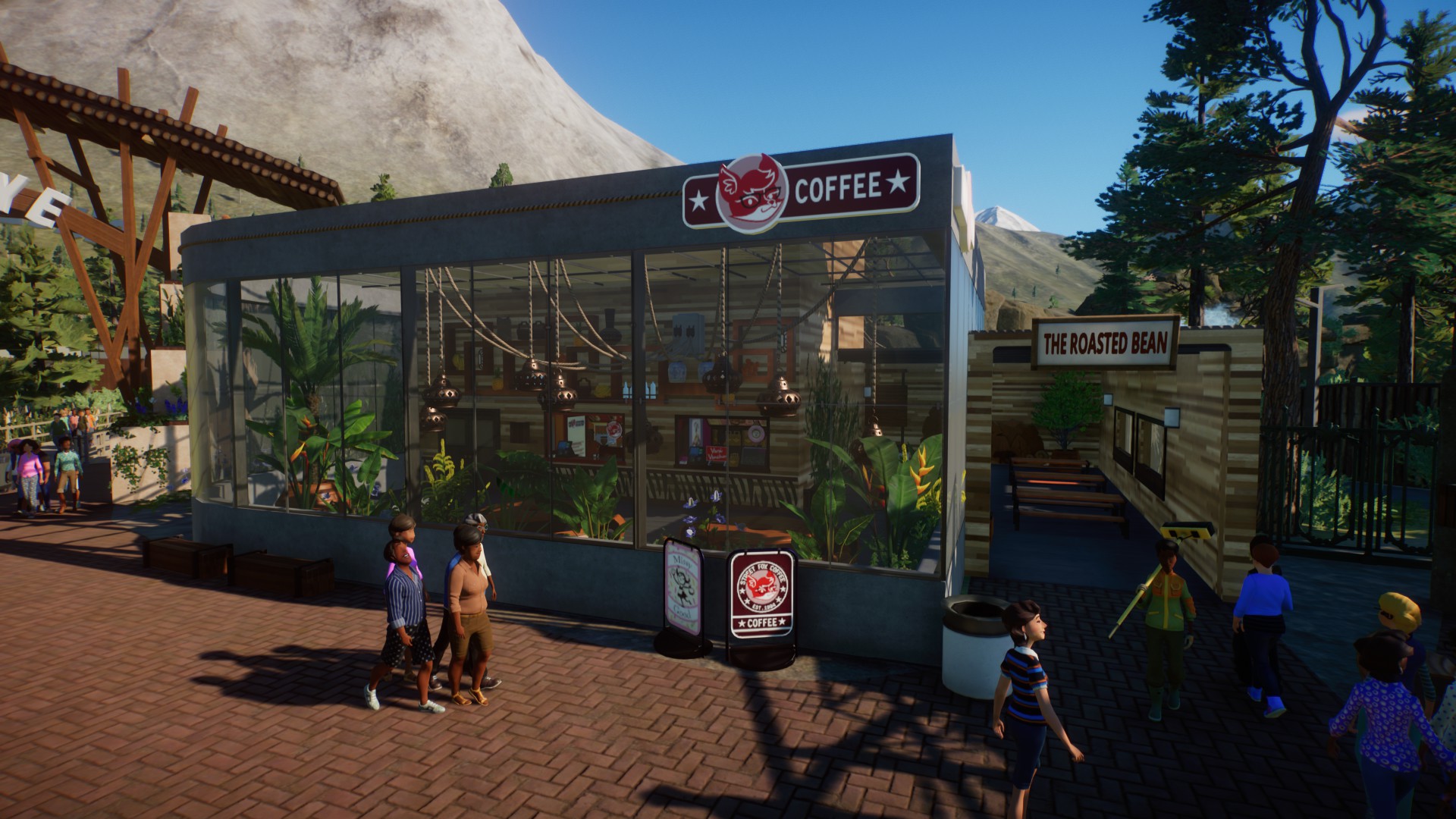 Pixel's Centerpiece [Pixel Zoo]
A beautiful centerpiece made from various statues and decorative elements. Perfect for welcoming your guests and introducing them to the different animals in your Zoo.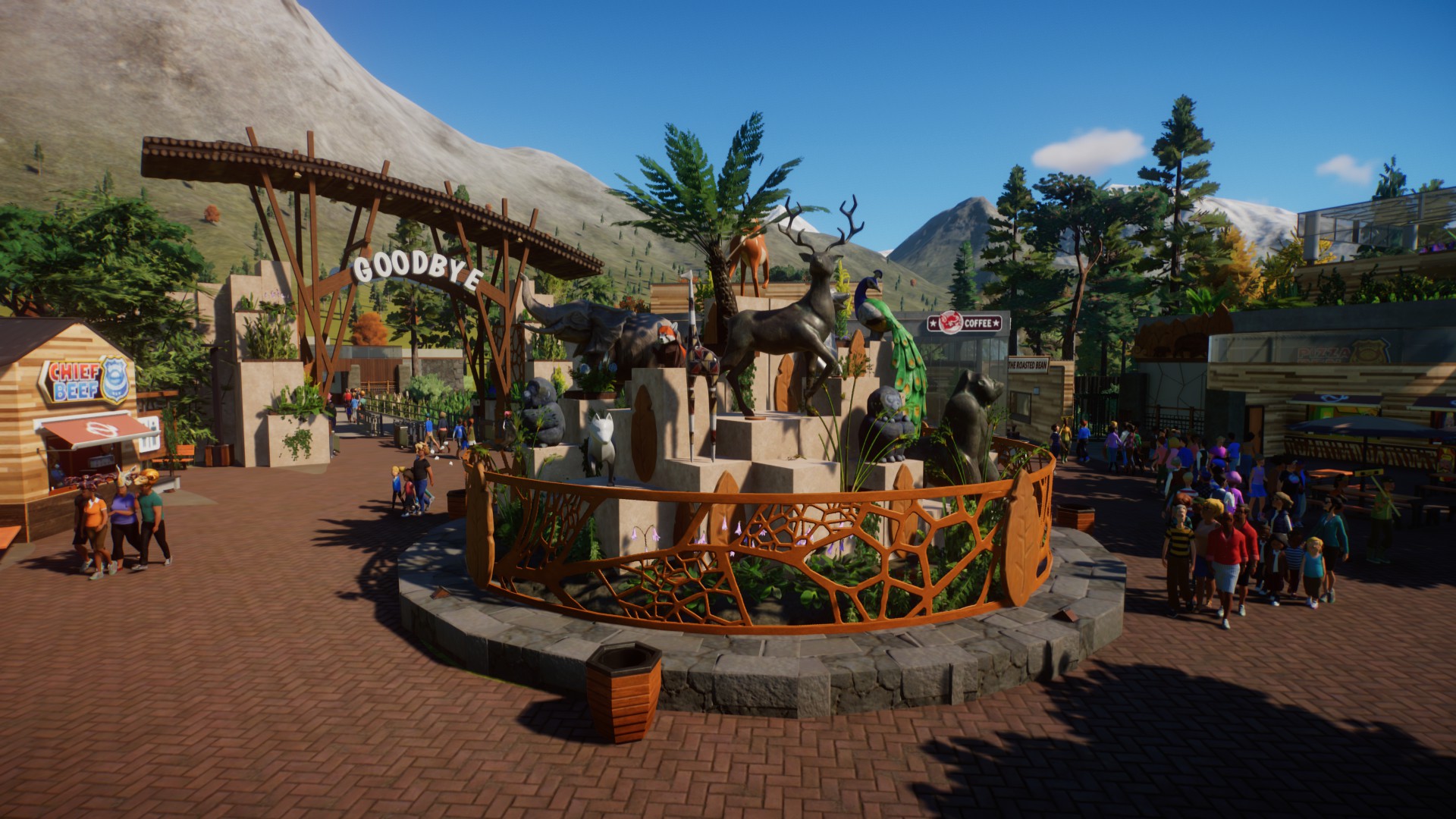 Information Kiosk
A natural way to give your visitors information about the animals thanks to this Information Kiosk from a tree trunk. The sign is placed at an angle so that visitors can enjoy the view and read the information.