Welcome to the adventure! Almost 5 months after Pixel Studios and Pixel World earlier this year, I can proudly present Pixel Island. This is my third theme park and this time it's located on a mystical island with a tropical atmosphere. Walking through the park is a unique experience, all attractions are fully themed and each of them tells a own story. Get lost? Check the guidemap (see screenshots). Personal note: It's definitely recommended to visit the park during night time, the park is fully optimized and gives you a magical experience.
At Pixel Island, the adventure comes alive, but it's also a place to celebrate. Central to the island you will find the Mexican village 'San Milagro', at the fountain and pond is a colorful celebration. Several times a day you can see there the Colorida fountain show. Behind the village you'll find 'Hidden worlds' with beautiful nature and mystical buildings.
The Jungle (Jungolahh) is on the right side of the island. Experience a typhoon, go to the end of the world or meet the creatures in the Kewer temple. The pirates have taken the left side of the island (Terra Bay). Escape the revenge of the petrified captain in Venganza, take a trip through an active volcano or walk through the Arco village. Last but not least, a Pirate Saga is told every evening during a spectacular fireworks show in the harbor.
Download on

Get around with Park map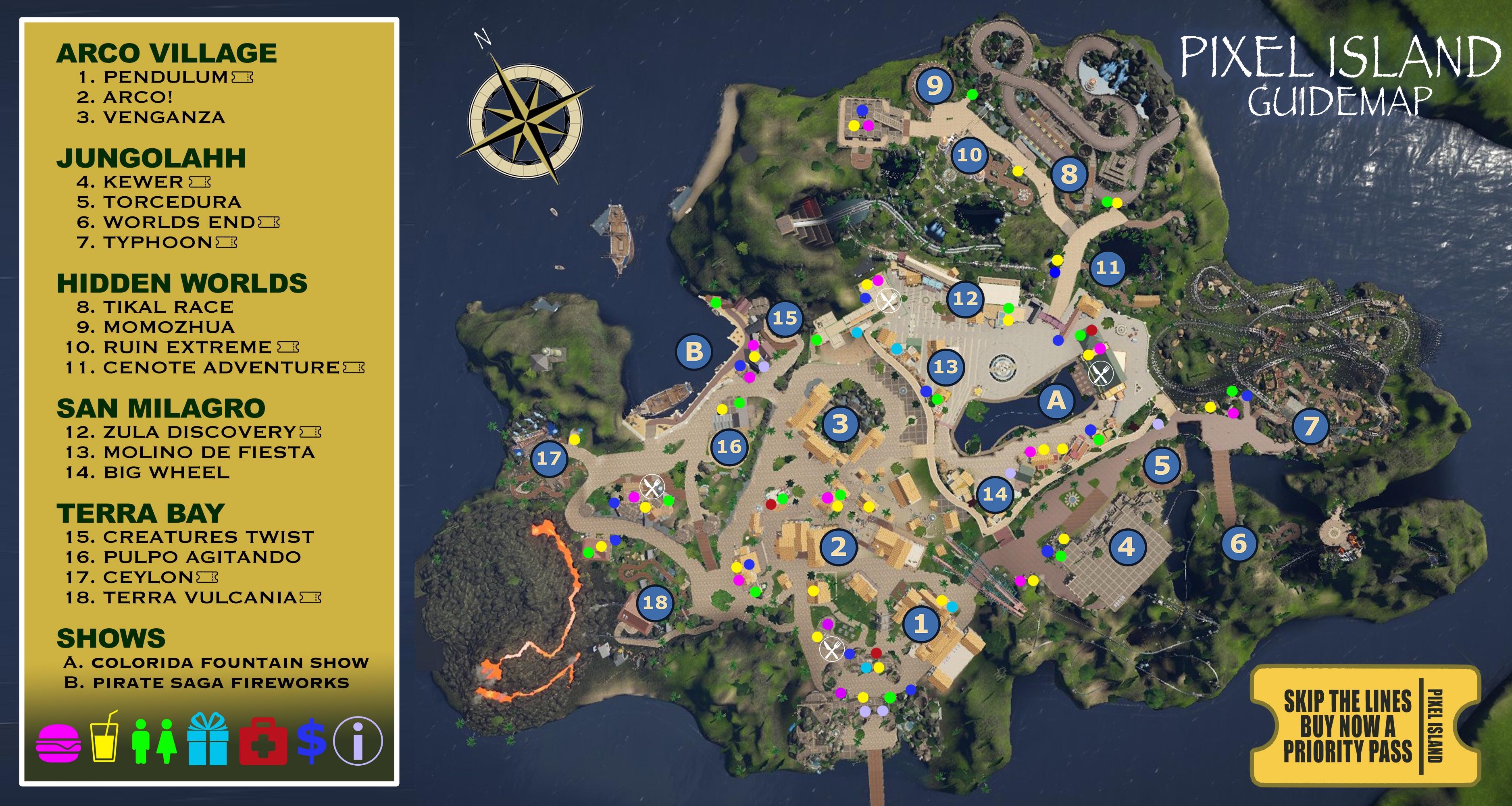 Visit the Island